September 29, 2021
Our Food Store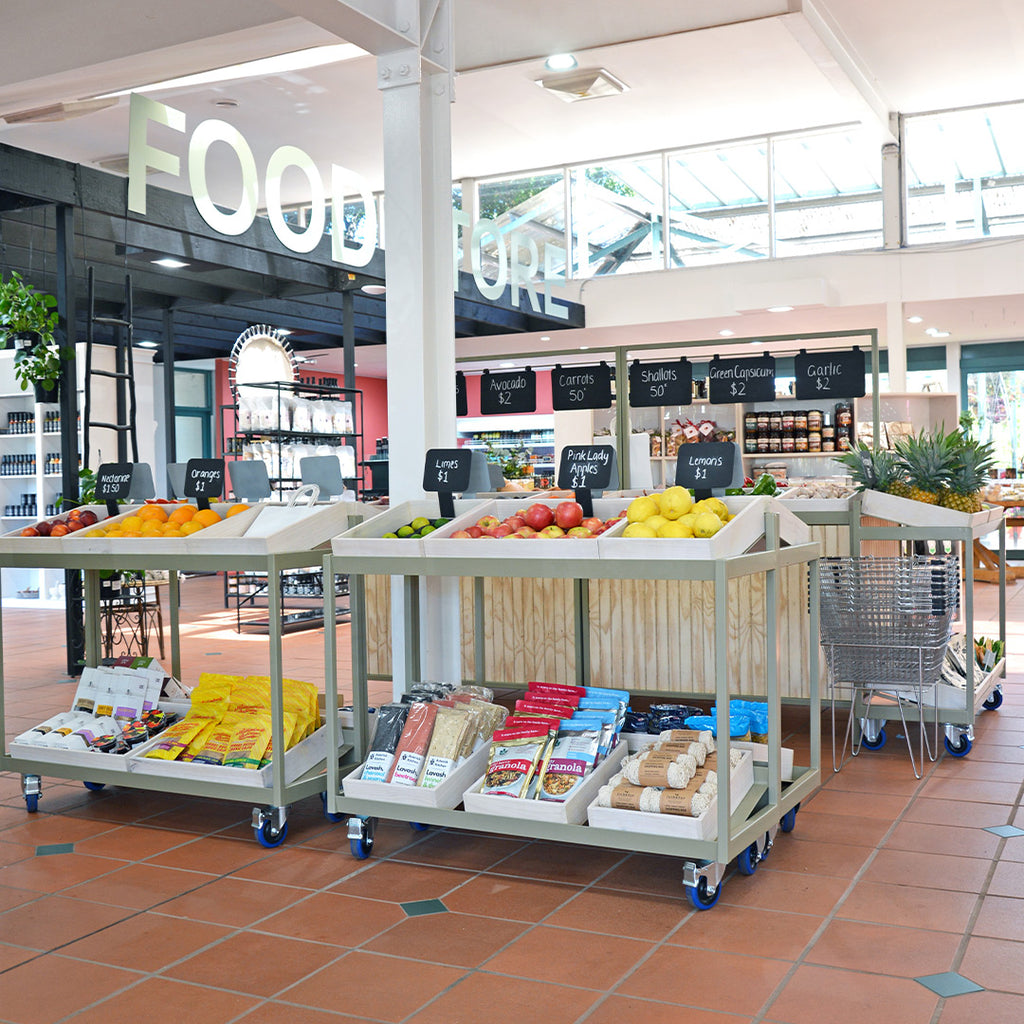 It's FOOD, FOOD, FOOD here at The Greenery Garden & Home! Our Food Store is expanding and we stock a variety of different food categories. From fresh produce to gourmet goods, to your everyday pantry staples and drinks and snacks to grab on the go! We have asked 10 (of our 65!) employees here what their favourite Food Store items are, have a read!
Campbell is our Home Sales Team Leader and an excellent cook! Right now he is loving Umami Papi Chilli Oil. "It goes on everything, especially rice dishes and to add a depth of flavour to tomato sauces." 
Corey our fabulous Creative Director says that Josh and Sue Chilli Jam is a must-buy!  "I'm not normally a chilli person but this is a great introduction to a bit of spice that is not overpowering." 
Denise who keeps our Inwards Goods Area running smoothly highly recommends Chocilo chocolates for her gift-giving solutions. "These chocolates have saved me several times - they are beautifully boxed and have been perfect for birthday gifts."
Jackie who works in our Customer Experience Team recently purchased our gorgeous Langues de Chat biscuits. Jackie says, "I bought these beautiful flat biscuits to add to a hamper for my father's 70th birthday - it's a lovely product in beautiful packaging." 
Juliet, who works at Concierge and Reception, can't go past Il Migliore Chocolate Chip Cookies. Juliet swears by this perfect biscuit "They're great for impressing your friends at a picnic in a park, or as the ultimate nibble to enjoy with your coffee."
Michelle who is our Landscape Team Leader highly recommends the Asterisk Kitchen Meringues. Michelle's favourite flavour is Raspberry. "I love these! They have a delicate crunchy shell and a chewy soft centre these are my go-to treat." 
Sally is our Buyer and Merchandiser and is a big fan of the Drunken Sailor Smokey Tomato Relish which she uses to spread on sandwiches, focaccias and breakfast burgers. "I make stunning grazing platters and adding a pot of this relish to the platter brings colour and irresistible flavour." 
Joseph from Concierge and Reception has bought several jars of the Mt Zero Olives Black Olive Tapenade. "I highly recommend this oh-so-tasty tapenade for simply spreading it on bread or crackers for an after-work snack."
Sophie, our Business Manager, has discovered the Mary Valley Food Company dried orange, lemon or lime range. "These look beautiful in the jar and stunning in drinks. I predict these will be a summer hit for decorating drinks at picnics and parties, as not only do they look great but they add a zing of flavour!"
Vicky on our Customer Experience Team is an enthusiastic home chef and has tried many products from our huge food range. "My favourite at the moment is Josh and Sue Rose Harissa, which I mix with sour cream to use on baked potatoes. I also add it to olive oil to rub on a roast chicken for a tasty flavour addition."
Tara our Sales and Operations Manager loves her Mr Consistent Sours Mix. "I love how easy these are to use! My favourite to make are Amoretto Sours."
Our Food Store is open from 9am – 5pm every day (9am – 12pm Wednesdays). Come check it out!
If you're an Australian made food business we would love to hear from you! Please send an email to info@thegreenery.com.au